Our Story 
Incorporated in 1981, R.J. Greeley Company was founded by Robert J. Greeley (Bob). At the time, he didn't have much, but he had 10 years of experience in the commercial and industrial real estate industry and had started to make a name for himself. He had made sure to "do the right thing," a mantra he carried with him throughout his career, and gave notice to the man that gave him the opportunity to cut his teeth in the industry, Jack MacMillan, about six months prior to setting out on his own. 
A father of three at the time, his third child being born the same year as R.J. Greeley Company, Bob worked hard to brand his name. He was very much a man about the town.  Bob wasn't just at every event; he knew everybody there. It wasn't long before his name, R.J. Greeley Company, was synonymous with commercial and industrial real estate in Western Massachusetts and Northern Connecticut.
Since its inception, R.J. Greeley Company has been an area leader in the commercial and industrial real estate industry. You cannot drive for more than a couple of blocks without passing a property that R.J. Greeley Company has brokered a sale or lease of, managed, developed or redeveloped. This includes assembling the land for the development now known as the Riverdale Shops in West Springfield, brokering the sale of a combined 1 million square feet for Digital Equipment Corporation in Westfield, and the first Federal Armory Building in the United States of America, now known as Springfield Technology Park.  
Fast forward almost 40 years from the beginning and that same son born the year that R.J. Greeley Company was founded, Brendan, is now president.
Into the Future
Brendan Greeley joined his father in business in 2003 after graduating from Saint Michael's College in Vermont. With opportunity and guidance from his father, Brendan quickly grasped the concepts of commercial real estate brokerage, committing to building a strong network and learning the industry. The nature of the economy gave Brendan the opportunity to participate in many diverse transactions both big and small.
As the booming economy gave way to what became known as The Great Recession in 2008, Brendan gained great experience in finding ways to get creative, working hard for clients and pulling challenging deals together through hard work, knowledge of the marketplace, and a passion for understanding clients' needs and motivations.
Helping to guide the family business through some challenging economic years positioned Brendan to take more of a leadership role in the company. In 2017, with the strong endorsement from his father, Brendan became president.
Together, the Greeley family remains proud of the longstanding history of R.J. Greeley Company in Western Massachusetts and Northern Connecticut and committed to reinforcing their commitment to the area for many years to come.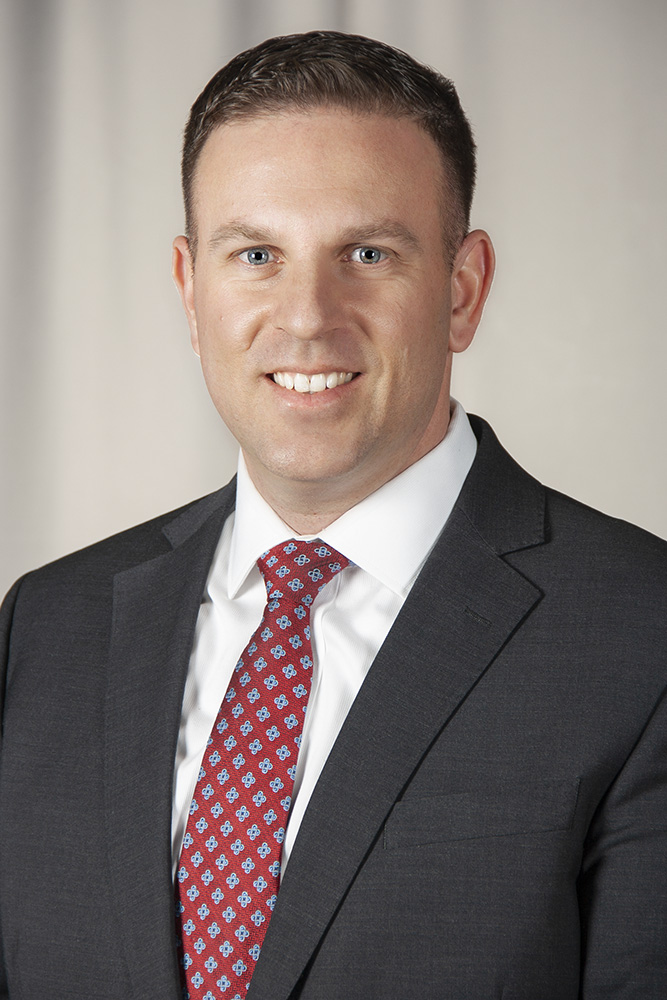 Brendan Greeley
President
Phone: (413) 734-7923 | Fax: (413) 734-7478 | Email: bg@rjgco.com
The second generation of R.J. Greeley Company began when Brendan Greeley joined the family business in 2003. Fast-forward 15 years and he now serves as company president.
Brendan has been involved in millions of square feet of real estate transactions over his career. His experience and expertise spans the commercial and industrial real estate industry from the telecommunications space—brokering millions of dollars of data center leases for the Springfield Technology Park—to the industrial warehouse and manufacturing market, multi-family housing, office and medical space. Brendan has represented countless investors over the years, providing not only opportunity, but also guidance in implementing sound investment strategies for his clients.
In addition to investing time and energy into the R.J. Greeley Company, Brendan finds time to give back to the community. In 2007, he joined the Board of Directors for the Dunbar Community Center, and after serving as a board member for Junior Achievement of Western Massachusetts (JAWM) since 2014, he assumed the role of co-vice chair in 2017. He is also chair of the JAWM enTEENpreneur Challenge, a program that encourages entrepreneurship among teenagers. A resident of East Longmeadow, Brendan also serves as a board member of the East Longmeadow Educational Endowment Fund.
When not working or volunteering, Brendan focuses on his family. He is married to his wonderful wife, Amy, an operating room nurse manager at a local hospital.  Together, they enjoy their two children: Gavin born in 2016 and Griffin, born in 2018.